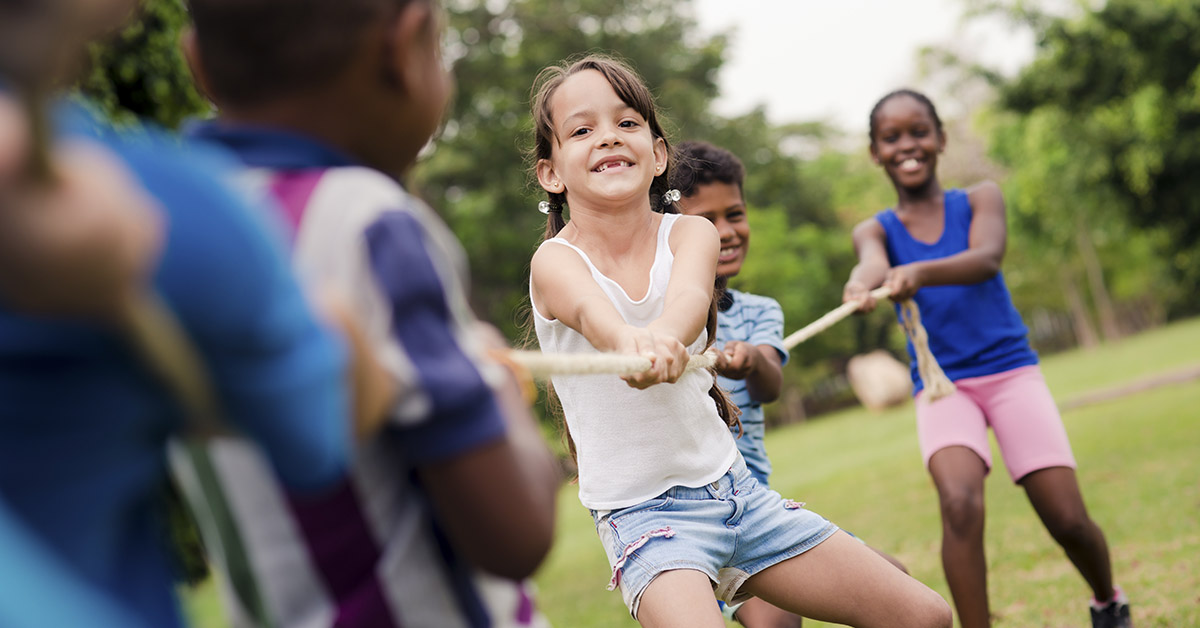 Summer Safety, Summer Fun!
Posted: September 05, 2019
It might seem far-off, you might even still have snow on the ground! But before you know it, Summer will be here, and with it: longer days, no school, and lots of free time for kids. It's never too early to start planning for the inevitable joys and challenges of Summer!
Summer is a time for fun, yes, but while our kids have so much time on their hands, parents can end up overwhelmed and over-committed just trying to balance busy lives with the time demands of bored kids. And we don't want them to just sit inside all day glued to digital devices, either, but kids today have to be much more alert than earlier generations. Watching the local news can terrify any parent, but with some simple safety strategies and carefully planned activities, we can face these challenges and feel much more confident about our children's safety AND the quality of their Summer experience!
Here are some essential safety tips you can teach your child NOW:
1. ALWAYS KEEP A SAFE DISTANCE FROM PEOPLE YOU DO NOT KNOW
This may seem like common sense, but in most child abduction cases the kids are lured close by a predator, and an essential thing they must know is to always keep enough distance from approaching cars or strangers asking questions.
2. HAVE A SAFE HOUSE IN THE NEIGHBORHOOD THEY CAN RUN TO WHERE THEY CAN BE SAFE
Sometimes a child may find herself in a difficult or dangerous situation while not in the proximity of home. Have some safety points in the neighborhood such as friends houses or neighborhood business where the child can seek safety should he find himself in danger or needing help.
3. LEARN THE MAGIC WORD!
If a stranger approaches your child, make sure they know to ask for The Magic Word! The Magic Word is an essential Stranger Danger technique; If a stranger claims to have been sent by Mommy or Daddy, teach your child a magic word that only the two of you know; Teach your child to always ask strangers claiming to be friends if they know The Magic Word, and to run away and ask for help if the word is not given.
4. WHEN ONLINE, ALWAYS DECLINE!
Unfortunately, as many precautions as we take as parents, it is very difficult to shield your children from the infinite access of the internet, especially when visiting friends houses whose parents may not have the same safety restrictions as yours. One thing to make sure that your child knows is to "Never Share Personal Information Online, Especially with strangers." Teach your child the tagline "When Online, Always Decline!"
5. ALWAYS SAY NO!
Never Accept any kind of gifts or candy from strangers. Politely decline, saying "No Thanks!". If the person insists, teach your child that this is a sign that something is not right and to quickly find a way to escape the situation or go tell the nearest adult about it.
Summer Activities = Summer Fun!
The old adage "failing to plan is planning to fail" can certainly be applied to our Summer endeavors. Without activities planned for our kids, Summertime can quickly become a disorganized free-for-all, with kids losing the benefits of the structure that they have developed during the school year, and all-too-familiar refrains of "I'm bored" echoing throughout the house. Or even worse, they aren't bored, but they're glued to their phones, tablets or gaming consoles, not moving for hours. It doesn't have to be this way!
Our Summer programs are packed with fun activities and Martial Arts classes taught by Black Belt Instructors! Each week we will focus on different themes plus arts & crafts that will spark your child's imagination, and plenty of free time to make friends and build social skills.
Martial Arts has long been shown to have tremendous benefits for kids and teens.
It teaches respect, discipline, and fosters self-esteem. It instills greater levels of confidence, helps kids stand up to bullies, and even defend themselves against would-be attackers or kidnappers. It can help increase academic performance, homework completion, and classroom discipline. And the physical benefits are obvious; kids and teens find themselves more physically fit in every regard.
But Martial Arts is different from other forms of physical activity, too, because (according to Dr. Matthew Morand at Hofstra University in New York) "there is a systematic influence of meditation, rhythmic breathing, and relaxation amounting to self-hypnosis; adherence to etiquette; constant group reinforcement; mutual help and criticism; and a sense of group cohesion with shared goals and ideology."
In simple terms, that means Martial Arts is the perfect antidote to the summertime blues mentioned above, and now is the time to start planning for your child's summer!
Try a FREE class NOW and get early enrollment access to our summer programs!